In 2018, the In Silico Biomechanics Laboratory has been founded. The In Silico Biomechanics Laboratory, part of the Research and Development department of the National Center For Spinal Disorders, aspires to enhance innovation by bridging medicine and engineering.
We are proud, that during the first year of our lab, we can hold up the following achievements of our members.
One of our student researchers, Ferenc Bereczki, 5th year medical student of Semmelweis University has received the Special Award in the Orthopedics and Traumatology section of the 25th International Student's Conference at Marosvásárhely. The title of his presentation was 'Changes in the 3D Geometry of the Neuroforamen upon Percutanious Cement Discoplasty'.  Ferenc work received 1st price in the Neurology section at the annual conference of the  Hungarian Medical Association of America (HMAA) in Balatonfured.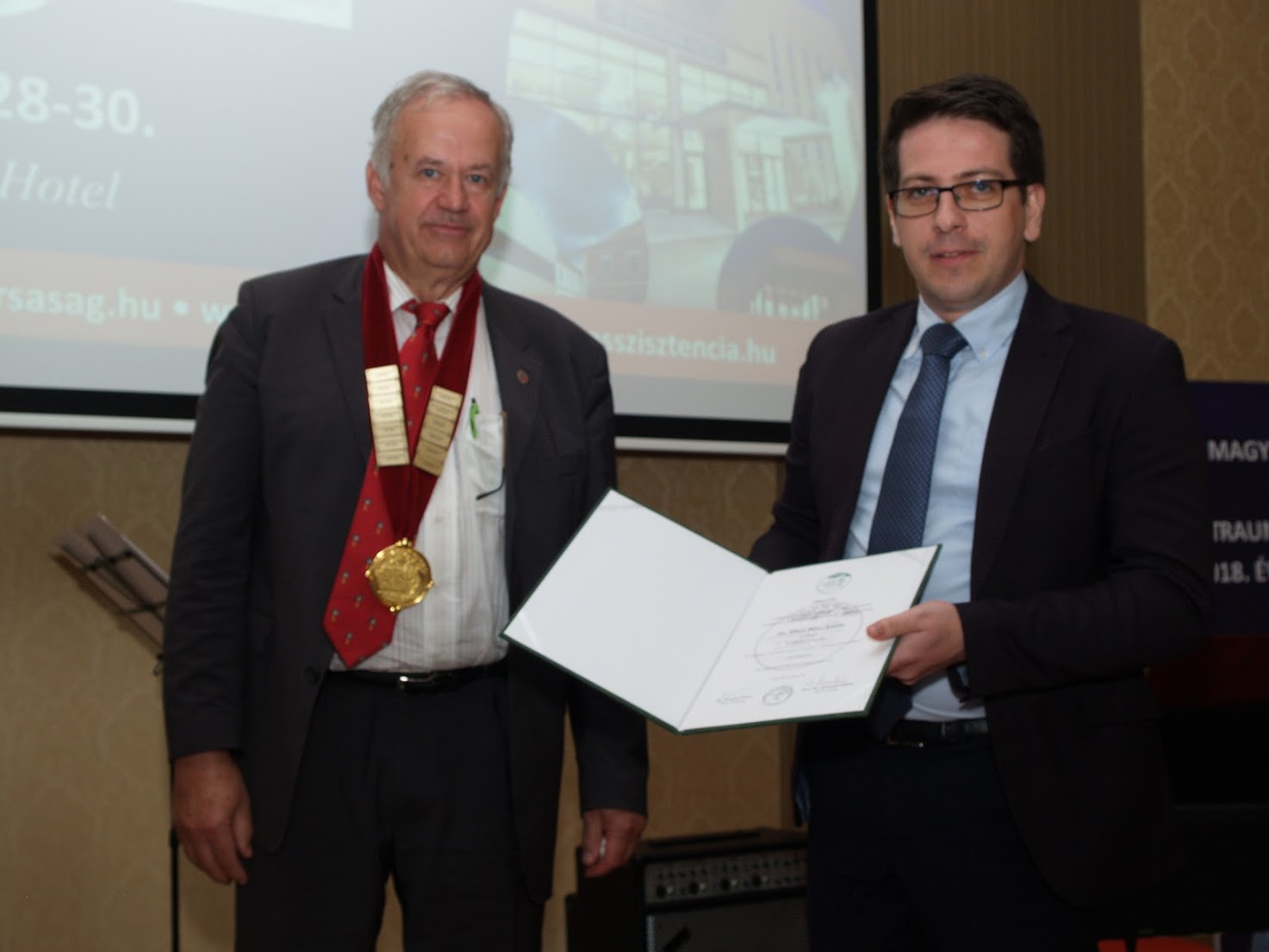 Dr. Péter Éltes, leader of the ISBL, has received the 1st Prize at the Nándor Zinner Award. '3D Technologies in Spinal Surgery, a Global Survey of the AOSpine members' was the title of his work. The prize has been awarded by  prof. dr. Miklós Szendrői president of the Hungarian Orthopedic Society.
Ágoston Pokorni, member of our team, MSc student at the Budapest University of Technology and Economics has won the 1st Prize at the Student Conference held by the university. This qualifies him to participate in the following year's National Student Conference.
Also, a student researcher of our lab is Benjamin Hajnal, 4th year medical student of Semmelweis University who has been featured in the well-known Forbes magazine as one of the '30 Young Talents Under 30 in the Sciences'.